"ABYSMAL!" is how
the Hindu
described Indian cricket team's performance in the test series of the England tour. I would say its the best. It is because, now is the time. Now is the time, a time when the Indian cricket team boasts of no legendary player in it, a time when all the players have collectively failed, a time when the women team of India has beaten England, a time when while cricketers are failing, the rest of the sports persons are succeeding. A time when
Kabaddi
(a 45 minute game, consisting of two seven player teams!) is now followed better than cricket. A time when India, for the first time has got a podium position at the International chess olympiad! Changing times, probably!
Begun with the world cup victory in 1983, cricket had provided entertainment to lakhs, inspiration to thousands, job satisfaction to hundreds and big time money for tens of people. Inspiration maybe from events like the 1998 Sharjah Coca-cola cup or the 2000 Hero cup or maybe from true greats like Rahul Dravid, Sachin Tendulkar, Anil Kumble, VVS Lakshman, Ganguly and Kapil Dev to name a few. Those events are past and these people are past retirement.
Now is the time for the entire country to shift its devotion from only cricket to all sports. C'mon, India is probably the only country to have such a large number of religions. But come to sports, why be loyal to only cricket, consider it your only religion and have only one God? God doesn't retire, he keeps reincarnating doesn't he? Maybe he reincarnated in Tennis? Badminton? or maybe Discuss throw? Ironically, the shocking and 'impossible-to-achieve-ever' by any team defeats come against the British at the time when we celebrate Independence!!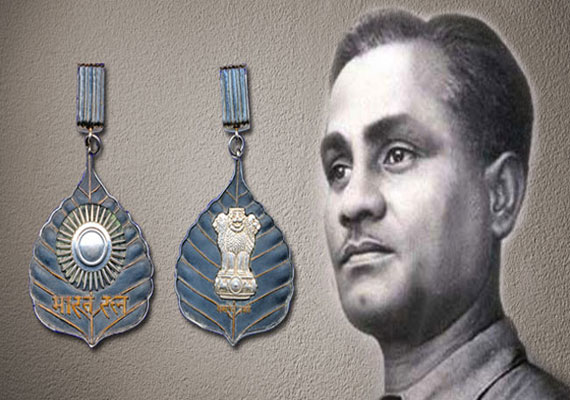 This is major Dhyan Chand
The home ministry proposed major Dhyan Chand's name, who is considered the 'Hockey wizard' and who was applauded by Adolf Hitler at Berlin in 1936 and praised by Don Bradman as
"That guy scores like runs in cricket!"
to the Prime Minister's Office to recommend the President to present the hockey legend with the
Bharatratna
posthumously. It feels so very sad to know what he said about Indians.
"maybe the world will remember me. But I am sure India doesn't!"
No more shameful act when his name was put aside for the award. Not that a
Bharatratna
conferred upon him after some 35 years of his death would do him any good but it would really be an inspiration to thousands(?) who are playing any sport other than cricket and is moreover more appropriate for the highest civilian award in India.
It is clear that any game other than cricket has been neglected in our country till now even though we have known about legends like Dhyan Chand, P.T.Usha, Viswanathan Anand, Vijay Amrutraj and Prakash Padukone. I hate the concept of commonwealth games. However, that we stood fifth amongst the commonwealth countries with medals in various sports is a good sign for athletics in the country. Badminton, squash, boxing, wrestling, weight lifting, discuss throw, shooting and archery. Woah, there are a lot of games which can hopefully be taken up as careers in our country! I would love to see India doing really well in football, tennis, cycling and swimming, all my favourites and unfortunately not the country's favourites! Its time we take such issues as serious as growing more trees!
"Commertialisation of sport is the democratisation of the sport" said Andrew Young. Maybe true but I am not sure if it happened in the case of cricket. How come the Indian Cricket League (ICL) was banned then? However, I feel that "Commertialisation of sport is increased publicity of the sport." But is it not applicable to every sport and not only cricket? Why do we not give ourselves a chance to show our potential beyond cricket? Beyond the 22 yard pitch? Beyond those fifteen and odd countries? Beyond imagination?
Happy Independence Day (I know!!)