In a certain Telugu movie which was portrayed in the future at around 2051, the news reader on television announces that India lost to Australia in a One day cricket match by a margin of 1500 runs! It looks like the International Cricket Council (ICC) has seen the movie and is keen to make it come true. And it seems that the cricketers are in a hurry and want to achieve that feat much before 2051. With the game becoming more of an entertainment than a sport (it is not an olympic sport really), it is just natural that players are stressed out.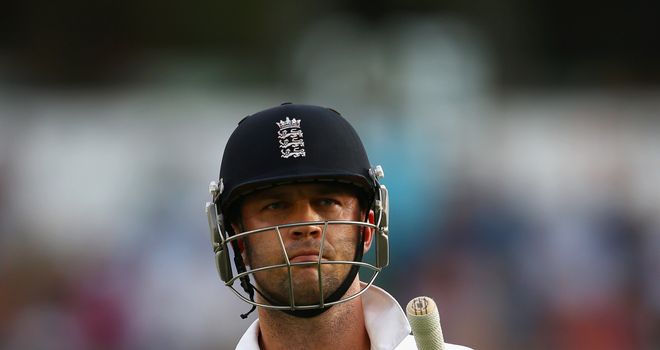 stressed "Out"
Two series now running are the South Africa-India one day series and the much hyped Ashes test series between Australia and England. In the eight of the last ten one day matches, India has scored close to 2500 runs which would be 300 runs in every match played even when chasing. Congratulations to the batsmen but what to the bowlers? Condolences? Or congratulations for successfully murdering bowling? I have a strong feeling the Indian batsmen are bribing their own bowlers to improve their batting records!! In any case, this is only leading to the bowlers being stressed out and who knows, in future there might be no one interested in taking up bowling as a career. Already in our country everyone says he/she is a fan of Dhoni or Kohli who are just whackers of the ball but no one says, "I am a fan of Pragyan Ojha or Bhuvaneshwar Kumar."
Quite opposite to this pathetic situation in India, the batsmen of the Ashes series are getting stressed out. Maybe it is because it is a test match?! Just after one test match, English ace batsman Jonathon Trott departed due to stress related issues. This has happened in Ashes before too. All this is due to the over hype and high expectations being rubbed on players who as the 'Gentleman's Game' demands, have to play freely and sportively.
The ICC president, Dave Richardson in a recent meeting backed the two ball method in one days (a stupid method favouring batsmen by not allowing bowlers to use reverse swing easily) at the same time saying he expected scores of about 250. If a country has the likes of Dale Steyn, Philander and Morne Morkel, it is possible that too only on a seam friendly pitch. But what about countries like India which can produce a fast bowler for maybe just one month after which he loses out? This simple ball butchering is at present drawing crowds and is bringing fame and money for cricketers and boards but it is just for now. I promise that audience will get bored by this not long after!!
At this rate with both the bowlers and batsmen getting stressed out too much, can we dream of watching extraordinary innings like G.Vishwanath's 175 vs West Indies, Laxman's 281 or Rahul Dravid's 233 vs Australia or Sachin's centuries against Australia?? It does not matter even if the game is slow but let it be competitive and watchable!